Products
UBOCELL Experimental Generator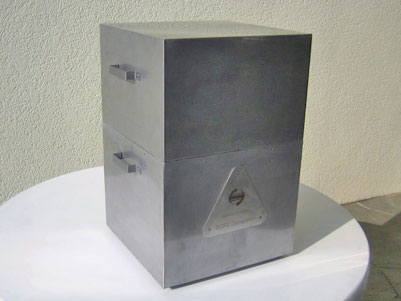 The box (40 x 40 x 70 cm3) contains the complete set-up needed to demonstrate essential SOFC system features. Four 16-cell stacks delivering up to 100 Watts each can be connected in series or parallel. They can be operated independently at different voltages. They can also be supplied individually with different fuels or fuel compositions (hydrogen or reformates from hydrocarbons and alcohols). Furthermore, the anode exhaust of one stack can be directed to the anode supply of another stack to demonstrate the effect of fuel utilization on the overall system performance. All demonstration experiments are conducted at the same temperature and air flow rates. All essential features of an SOFC can be demonstrated such as start-up heating, dependence of power output on temperature, system response to changes of air and fuel flow rates, or operation with different fuels. Furthermore, the temperature of all four stacks is monitored by thermocouples positioned in the geometric stack center. The unit can be used for a wide range of qualitative experimental investigations and for demonstrations of the SOFC technology at technical universities.
The Experimental Generator can be operated by untrained persons. All hot system components are safely packaged in a 10 cm thick thermal insulation jacket and placed inside the stainless steel container. It takes only a few minutes to start the unit. An operation temperature of 600°C is obtained in about 30 minutes. At 700°C each stack generates about 60 Watts at 12 VDC with hydrogen and ambient air. Connected in electrical series the unit will deliver up to 300 Watts at 48 VDC. All components of the Experimental Generator are packaged in the stainless steel box for safe storage and shipment.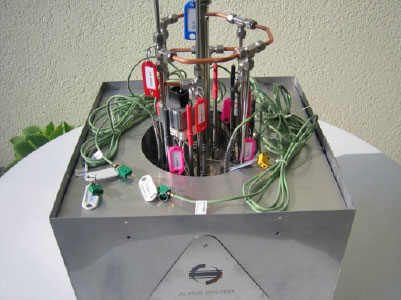 The price of the Experimental Generator is CHF 22'000 (about EUR 19'000, USD 22'000) ex works. Delivery is assured within three months after receipt of order and payment.